Retail Collections, price list, tools and conditions 2022
PaperMint offers you 2 differents collections:
Wallpanels - "Les Essentiels" / exclusive 
Wallpapers - "Classics"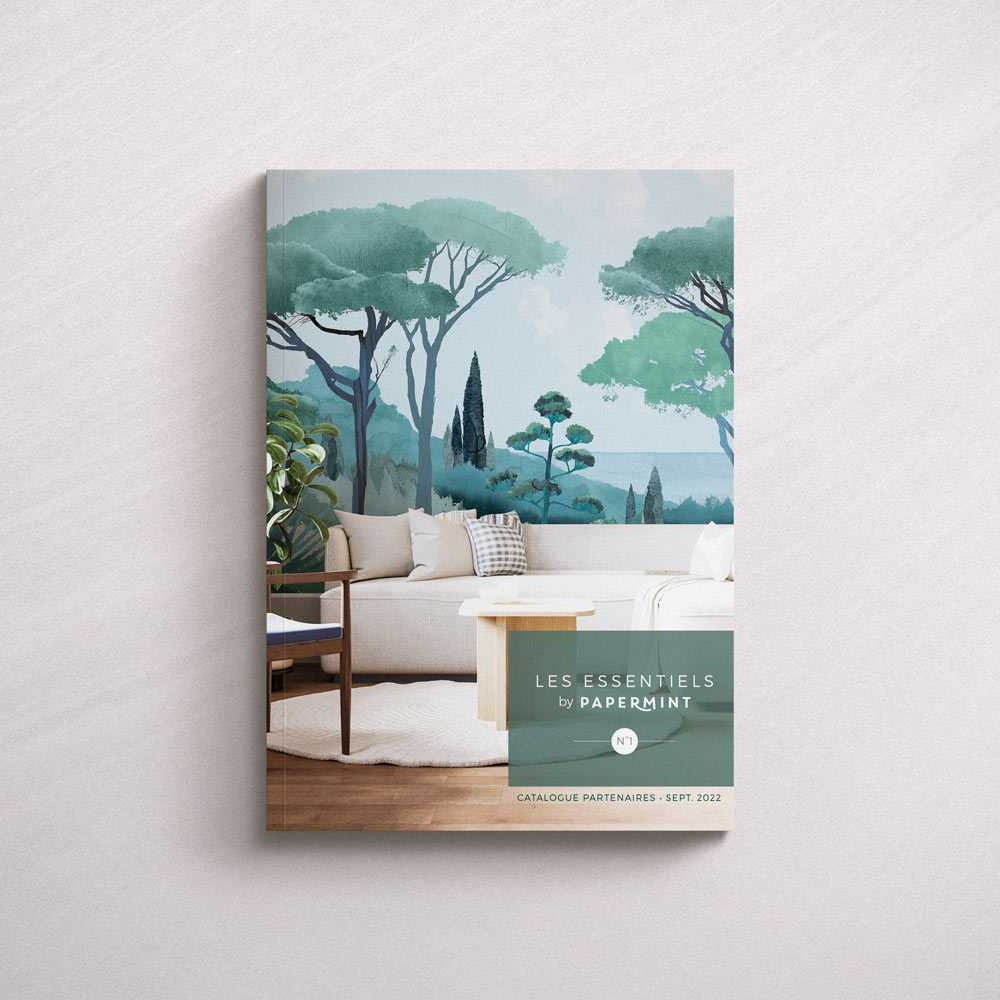 Wallpanels • Les Essentiels
The new exclusive collection for retailers Partners "Showroom" 
Walldecors "Les Essentiels" are sold exclusively through our partners, they are available from stock. These new wallpannels are composed of standard panels 150 cm wide which can be combined without limit, and are adaptable for wall heights of 230 cm to 305 cm.
Our wallpanels are printed on non-woven wallpaper Walldecor Matt, these decorations can also be manufactured in personalized dimensions and on the others printing supports of our brand.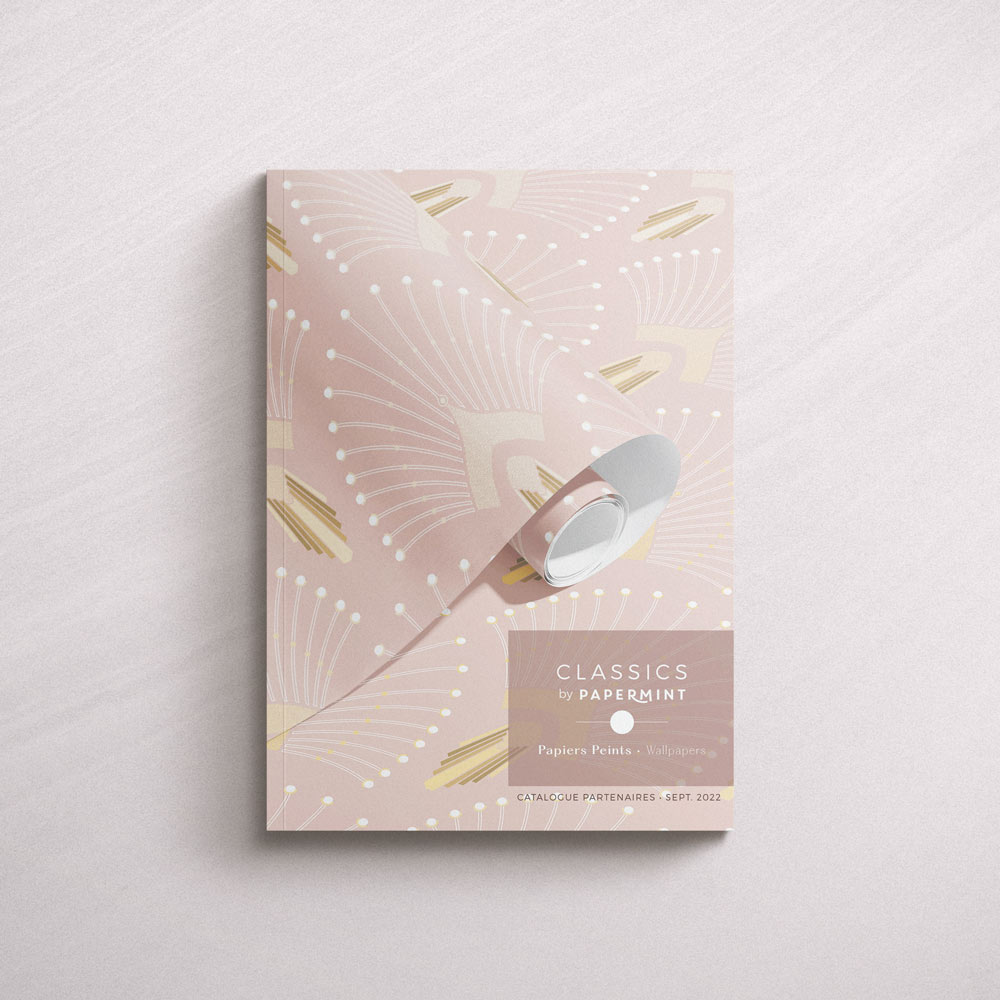 Wallpaper "Classics" collection offers you, our emblematic patterns, and new design printed on washable non-woven paper rolls.
Retail Prices & Discounts
Up to 45% for an online order on "Les Essentiels" wallpanels (regular size)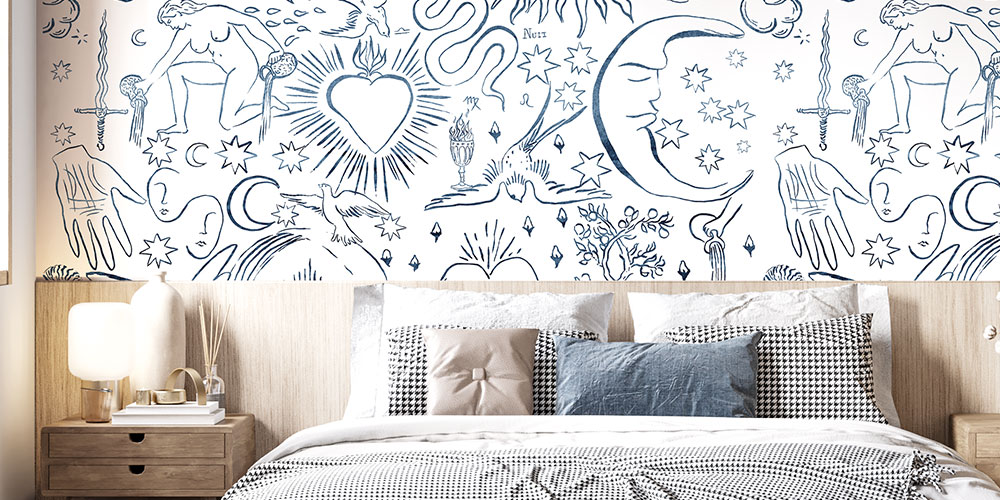 Recommended Retail Prices
Download the recommended retail prices:
To receive the Excel file, please contact us: contact@paper-mint.fr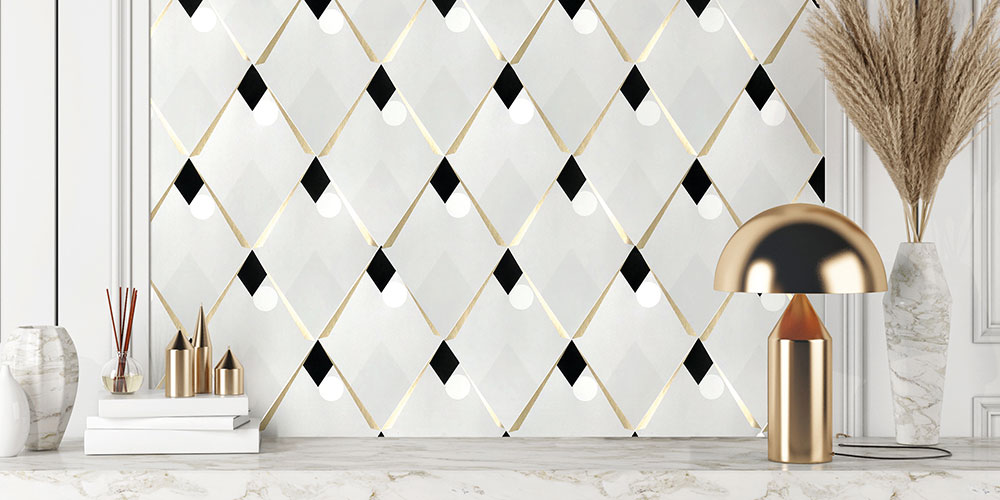 Download the discounts:
Wallpanels • Les Essentiels
Wallpapers • Classics
• 10 Free Sample*
(10 samples max. per order)
Various sales tools are available to you :
Books Collections
Kakemonos
Wallpaper stripe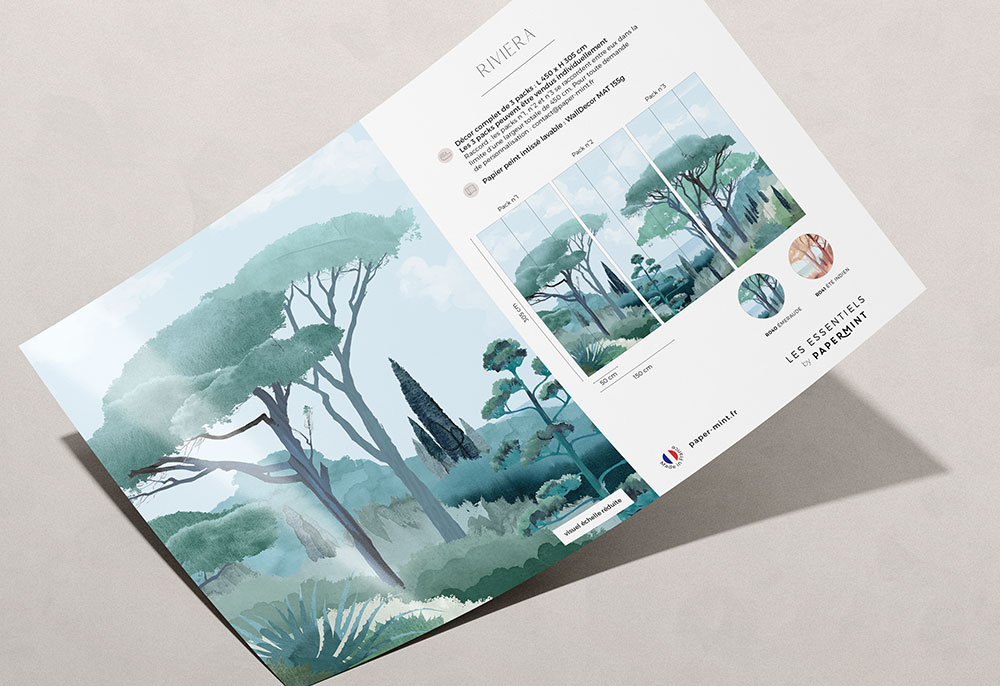 "Les Essentiels" and "Classics" samples are free of charge (only mailing cost), when ordered directly online (max 10 samples per order)
*excluding shipping costs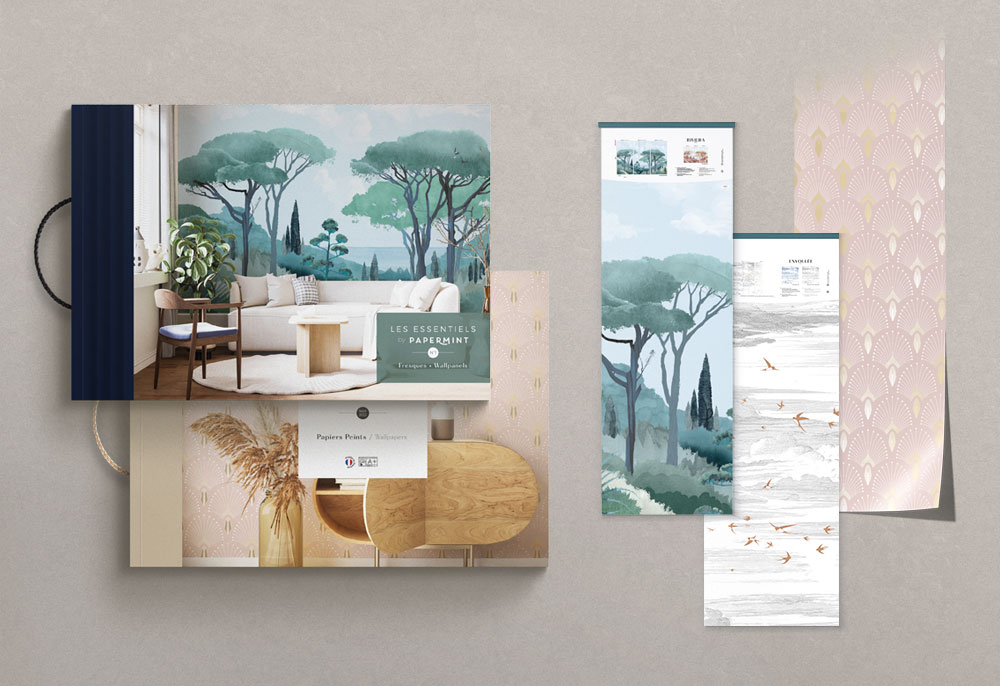 Le Kit Revendeur contient :
• The 2 Wallpanels and Wallpapers books: find the designs for resale presented in these binders with background images, paper samples and details of the composition of the products
• 2 Kakemonos Wallpanels : Kakemonos: Riviera and Envolée models
• 1 Wallpaper Strip : model to choose from a selection of wallpapers
These wallpanels and wallpapers are the only PaperMint Collections for professional resellers
These collections replace all other PaperMint decors previously sold in the reseller network.
The Showroom Partner Conditions are limited for Resellers with a Showroom / Shop.
To become a PaperMint reseller:
- Show the updated collections (book and kakemono) within 3 months after the launch of any new collections by PaperMint
- Minimum annual turnover  1500€/tax. excl
- Respect the PaperMint general terms
- Create quotes and place orders online, to benefit from an additional 5% discount
Terms - general sales conditions
Please read the General Terms and Conditions of Sale above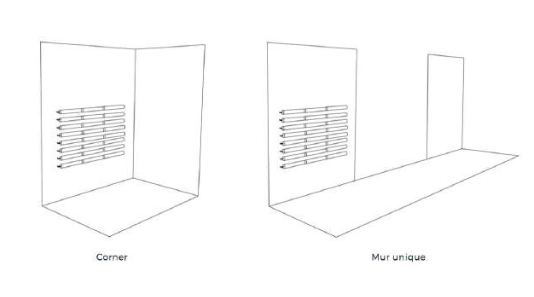 PaperMint can help you for your showroom project
Our selection of wall decorations
Panel and exhibition rolls, additional discount of 20%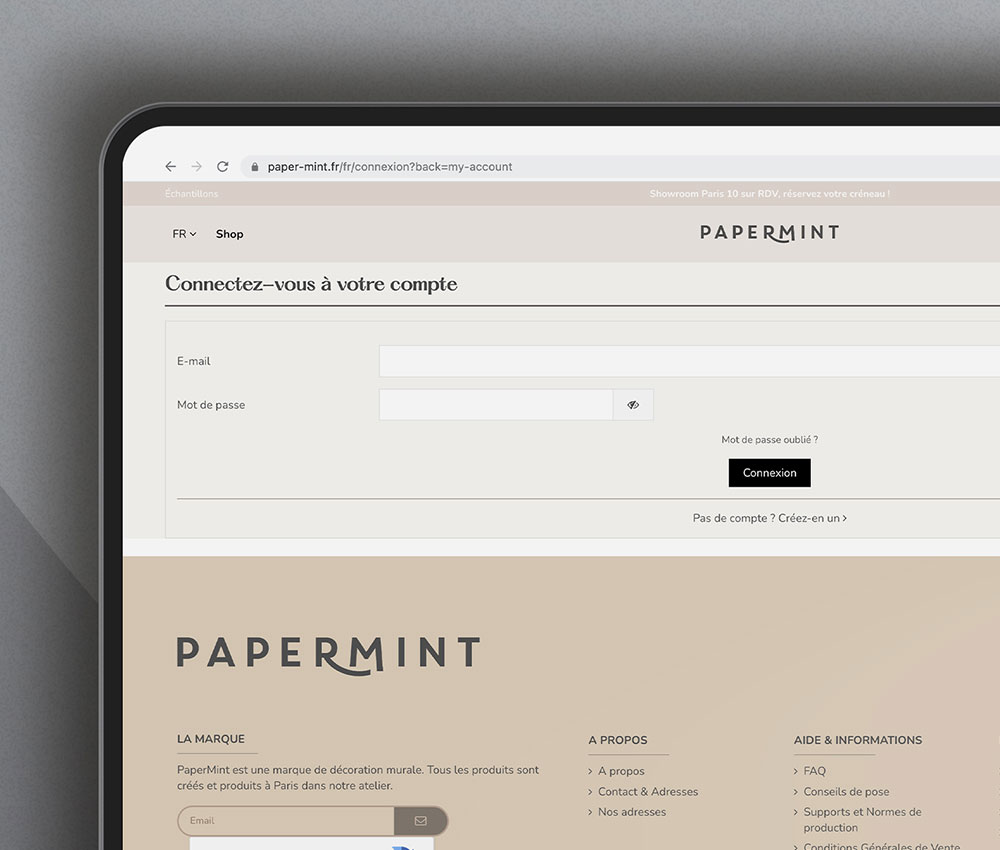 You must be logged in to order the products with your discounts! 
the prices are displayed in Net price
For any connection problem, you can contact our team by mail : contact@paper-mint.fr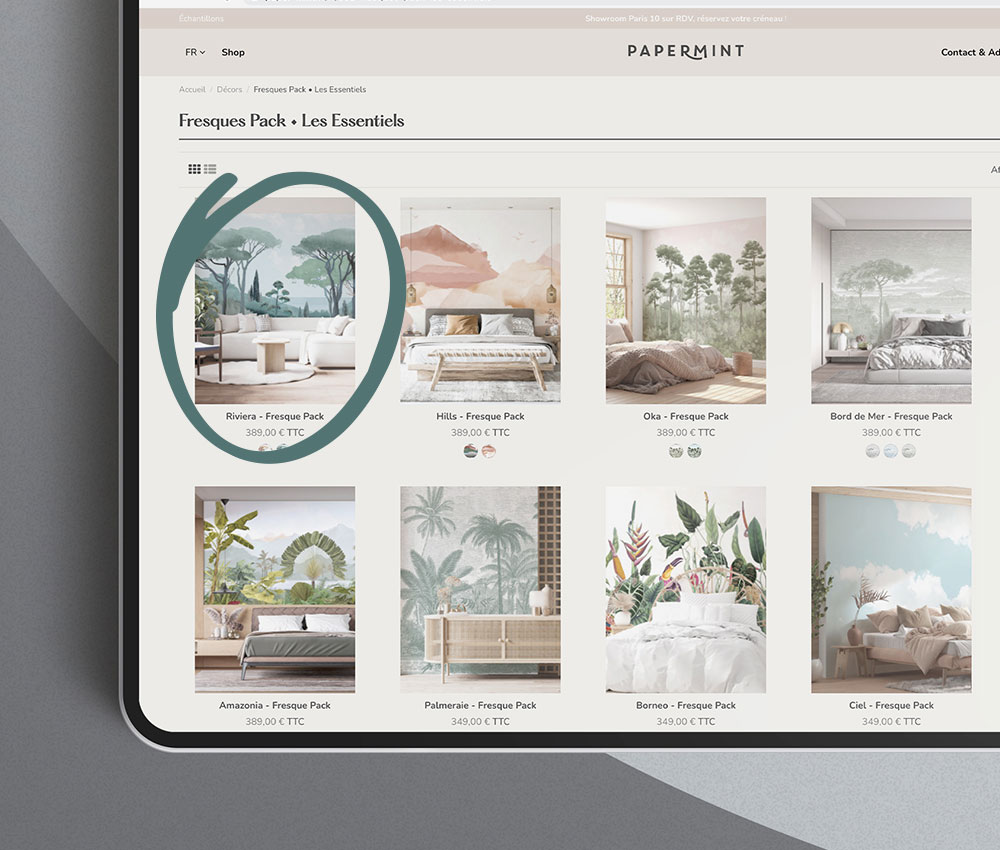 Choose your product from the collections: Wallpanels - Les Essentiels and Wallpapers - Classics.
Select your quantities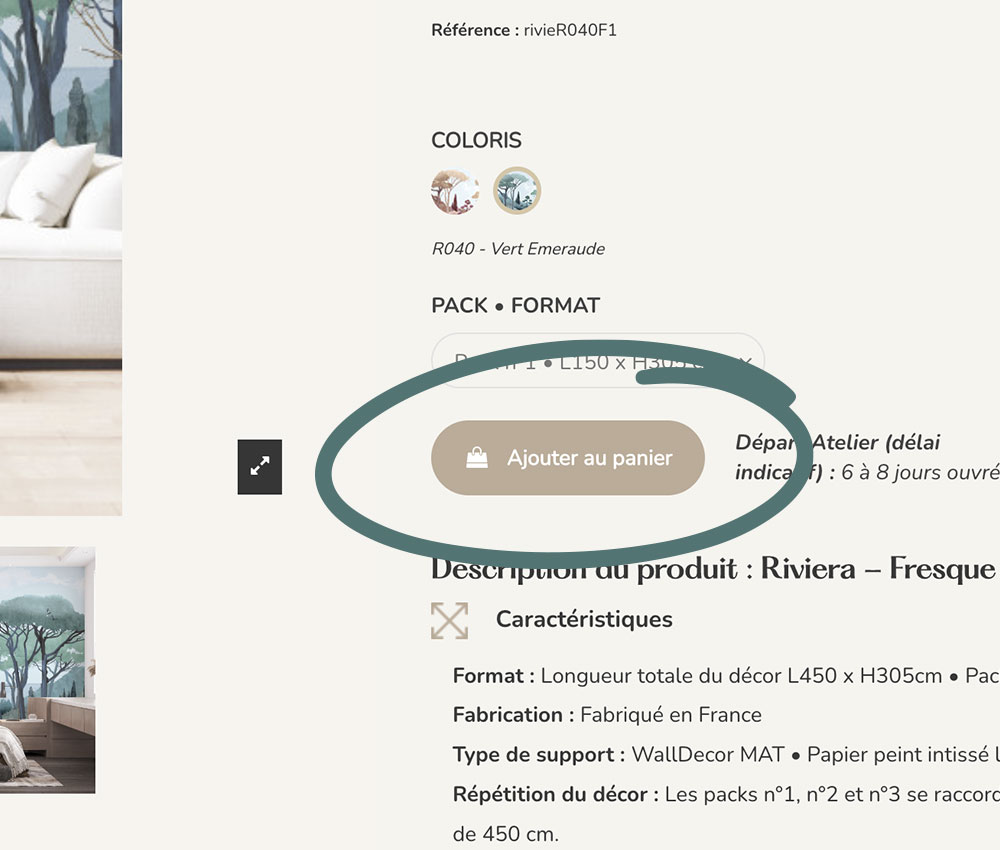 From the product page, please click on "add to cart", to add your product to the order.
In "your cart" you will be able to see the summary of your order, then enter a delivery address and / or billing.
We strongly advise you to be present at the time of delivery. (or someone you trust)
And finally you will be able to pay by credit card or bank transfer (please mention your order number).
You will receive a email confirmation, your order will also be visible in your customer account